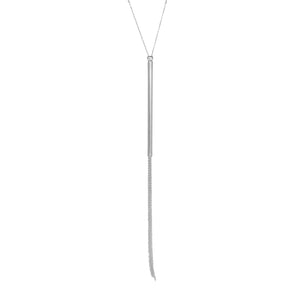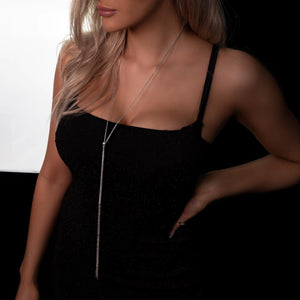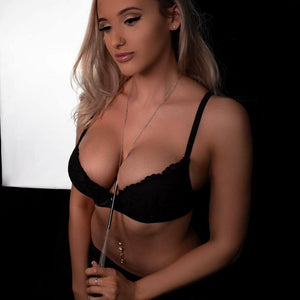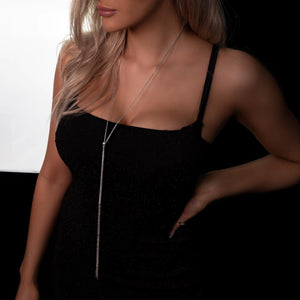 Whip Necklace | Silver
This chain whip necklace can be worn for bedroom play or as a provocative hint on an evening out.
A necklace that turns into a whip that punishes with pleasure. Features a long whip-style pendant with a gold tassel at the bottom to tease yourself or your partner.

With this whip necklace, they'll obey your every command! 
Sticks and stones may break my bones
But chains and whips excite me...