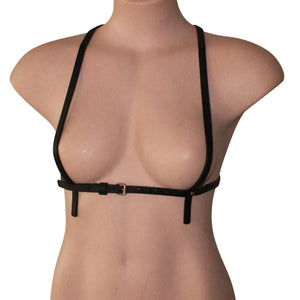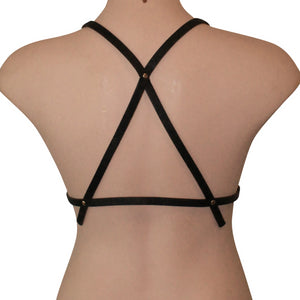 Leather Harness | Slimline
Designed to be worn over a dress or under a deep-v shirt, with lingerie or just on your bare skin. Leather harnesses are good for everyday outfits or events and perfectly compliment the female body.

Add a little edge to your personal style and charisma!
All Lalibido accessories are handmade with craftsmanship from the finest ethically sourced, naturally coloured Australian leather and quality hardware. Adjustable through buckles around the neck and waist for a precise fit.
15mm wide leather.

All pieces are MADE TO ORDER, standard sizes XS - 4XL. Please contact us if you have any questions or requests about sizing. Please leave your waist measurement in the order notes.