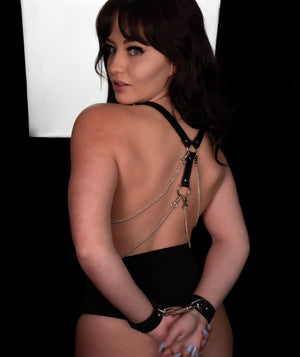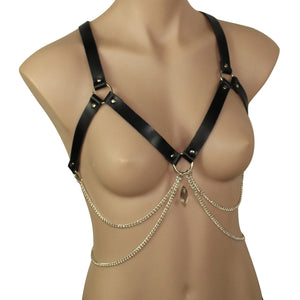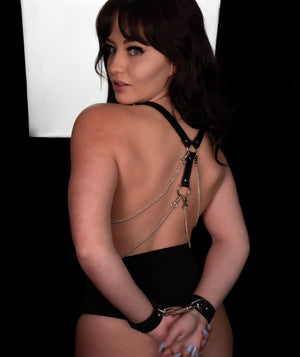 Chain Body Harness
A stunning leather, chain and crystal harness designed to be worn over clothing, lingerie or just on your bare skin. Leather harnesses are good for everyday outfits or special occasions and perfectly compliment the female body.
This leather and chain piece is an easy way to add a designer touch to your simple dress or top, add a little extra to your personal style and charisma.
Feel free to contact us for any additional information or a custom order for the perfect fit at no extra cost. Nipples pasties can be purchased separately for $29.  
Sticks and stones may break my bones
But chains and whips excite me...