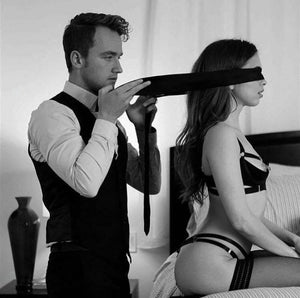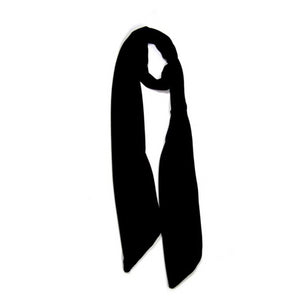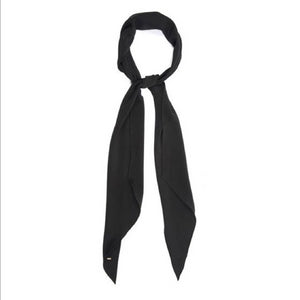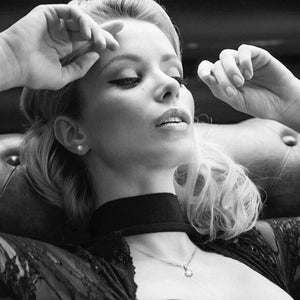 Slim Black Scarf & Pleasure Tie
An elegant black scarf can be worn as a fashion statement, wrist & ankle bindings, a blindfold and more to represent a more sensual approach to teasing and BDSM.
Elegant handmade bondage scarf, sophisticated & erotic. Non-intimidating, chic approach to light bondage, worn for aesthetic enjoyment or sensual play.
                                              OPENLY EMBRACE PLEASURE