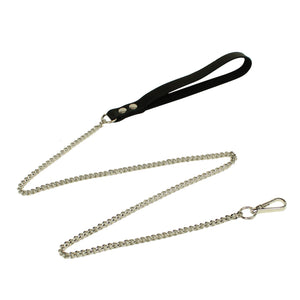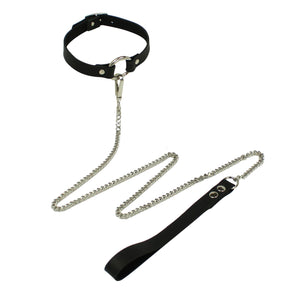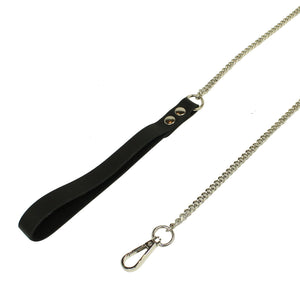 Leather Chain Lead | Silver | Black
Aside from doing its sexy due diligence as a classic BDSM leash, the leather chain lead is quality in its hardware, materials and strength. As your choice of collar (not included) circles their neck, the lead can be clipped through the collar's connection point courtesy of a swivelling clasp. The leather handle is larger than most, and definitely has some potential as a restraint itself. Try looping it over a bedpost, for example!
Handmade in Australia with the finest leather and quality hardware.  Only naturally coloured, ethically soured premium leather from Australia is used. Collar sold separately. 
Sticks and stones may break my bones
But chains and whips excite me..